Welcome, New Families!
Congratulations and welcome to Miraloma! You are invited to join us for the various welcome events listed below. Make sure to register at Miraloma and sign up for school communications. Looking forward to meeting you soon!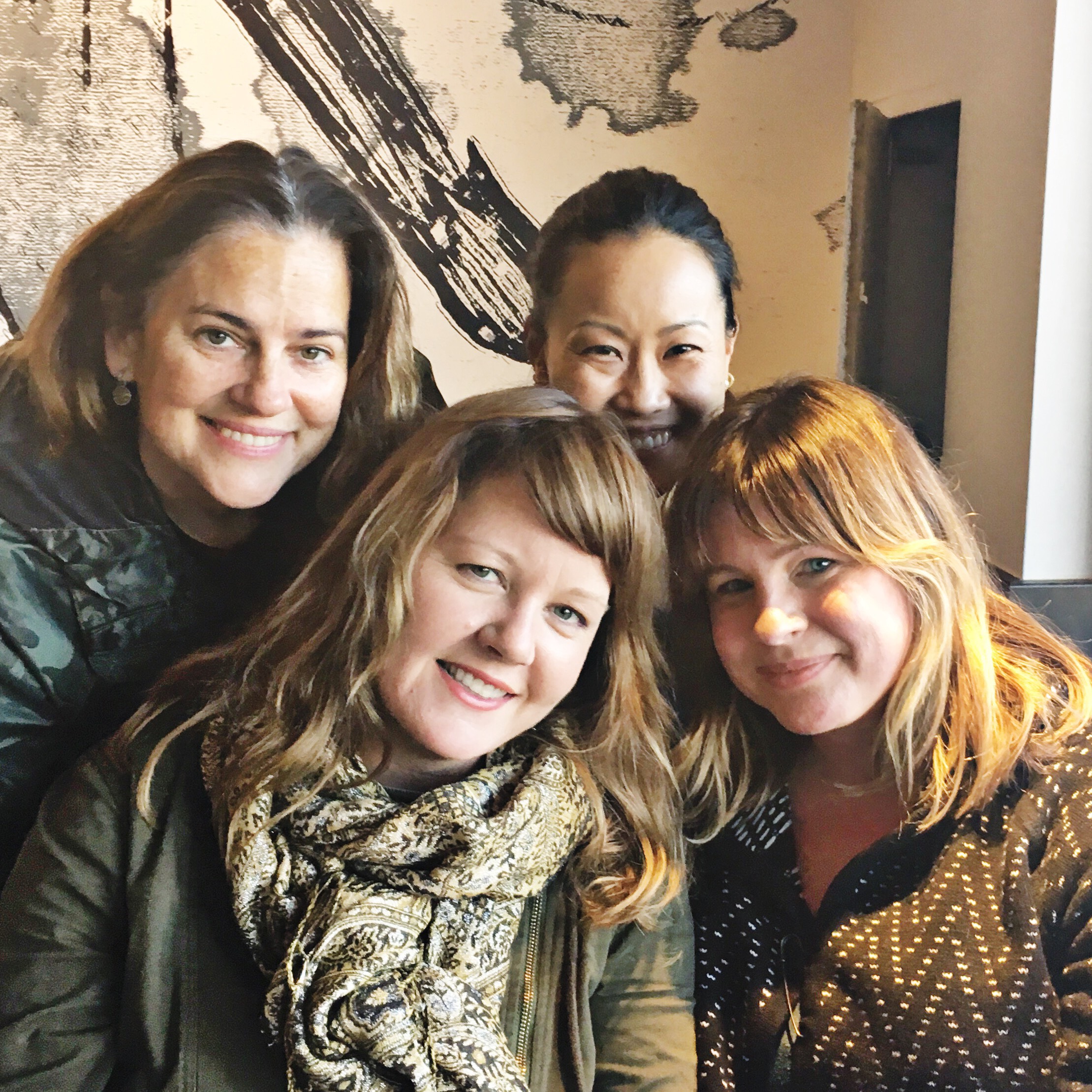 Ryan Silvers, Megan Sullivan, Angela Han, and Brigitta Dougherty
Feel free to email us any questions at welcome@miralomasf.com
REGISTER YOUR CHILD AT MIRALOMA
All new families must register their student in person at Miraloma Elementary School during school hours (7:50am-1:50pm) March 20-24 through April 3-21*. Please follow the directions on the assignment letter that was mailed to you by the SFUSD or check the SFUSD website. If you do not register** your student at school by the deadline mentioned in your letter, you may lose your student's spot at Miraloma.
*School is closed during Spring Break (NO registration), March 27 - March 31
(see holidays and early release days on our school calendar).
**Sign-ups for School Communications (see below) do NOT substitute your registration at school.
School begins on August 21, 2017 at 7:50am. Students who do not attend within the first three days of school will be withdrawn. If you have enrolled but do not plan to attend, please notify the school or contact the Educational Placement Center.
SCHOOL COMMUNICATIONS
All parents/guardians, please:
SIGN UP for the Miraloma E-mail List - IMPORTANT!!
All official school and PTA communication is digital. This means welcome letters, class assignments, weekly newsletter (the Dragon Digest), principal's announcements, volunteer requests, etc., are sent to this email list.
JOIN the "Class of 2023" Facebook Group
While not official school communications, this private group is a great way to connect with other Kindergarten families, set up play dates, sports teams, grade-wide camping trips etc. To join the incoming Kindergarten group, request to join the group on the Facebook page.
JOIN US FOR THE FOLLOWING WELCOME EVENTS
All take place at the Miraloma Elementary Upper School Yard!
Friday, April 7 8:00am-9:30am First Friday Coffee and Tour
Sunday, April 30 12pm-3pm: Spring Festival
Saturday, July 22 9:30-11:30am July Playdate - coffee and bagels
Sunday, August 20, 9:30-11:30am August Playdate - coffee and bagels
Monday, August 21, 2017: Kindergarten Welcome Coffee (Kinder only)
Kindergarten Orientation
Kindergarten Orientation is tentatively scheduled for Friday, August 18th at 3pm (the Friday before the first day of school). Please make sure you are on the e-Mail List to receive announcements and updated info.
CLASSROOM ASSIGNMENTS
Your child will be temporarily assigned to a kindergarten homeroom -- you will receive an email on Friday, August 18th with this information.
In order to create 3 balanced, mainstream classrooms, build community, and to get to know all of our new students, kindergarten teacher assignments will be made at the end of the first week of school. Official classroom assignments will be sent via email as well as posted at the school at the end of the day on Friday, August 25th. (Please make sure you are on the school email list.) Thank you for your support and understanding in this process.
AFTER SCHOOL PROGRAMS
There are two after school programs available. One on-site program through YMCA, and one off-site program in "Sandy Park" next to our school through SF Recreation & Parks. Registration info is available now and applications should be turned in by Tuesday, April 25th. [Registrations forms and more info]
GRADE-WIDE CAMPING TRIP
Every grade holds a KOA camping trip - the incoming Kindergarten class of 2023 will be held on May 4-6, 2018 at Petaluma KOA. More information is available on our Class Facebook page. (camping trips are listed on our school calendar)
OTHER PREPARATIONS
NOTE about school supplies: At Miraloma, we are very fortunate in that school supplies are provided for all children by the PTA, so you do not need to purchase supplies for your child specifically. #bestnewsever
You can already support Miraloma while doing your regular shopping!
Always start your Amazon shopping through the Amazon links on our website or newsletter and earn 6% or more for our school!
Set Up an eScrip account - while doing your regular (online or at stores) shopping, you earn money for the school
Sign up to become a Basementeer. Every time you shop at Sports Basement, your will receive 10% off and earn 10% for Miraloma!
Get a Mollie Stones Community Card and earn up to 5% back for our school!
Once school starts:
CONTACT US
Feel free to contact us with any questions!